"Raise the roof for Keef" by lining procession
Fans of the late Keith Flint are being invited to celebrate the life of the Prodigy frontman and road racing team owner, who died this month.
A procession and church service is set to take place in Essex on Friday this week.
Forty-nine-year-old Flint was found dead at his home in Dunmow on 4 March.
The Prodigy's social media accounts announced fans are invited to join in with his send-off and "raise the roof for Keef", by lining the procession route before a private church service is held.
Although that's just for family and close friends, there will be speakers relaying the ceremony outside for everyone to hear.
The route will start at 3pm in Braintree, with a full map tweeted by the band: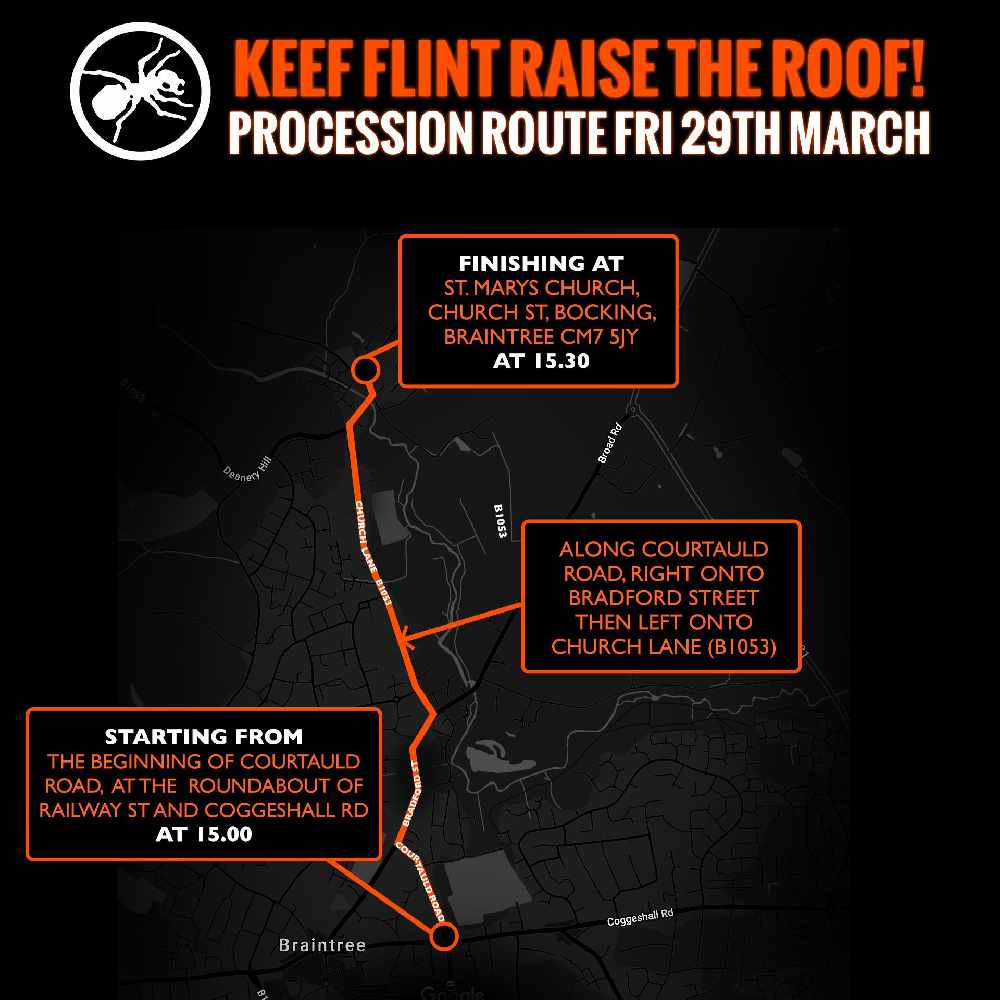 In motorbike racing circles for the last six years, Flint has been known as the owner of Team Traction Control.
Ian Hutchinson won both Supersport races for the team at the 2015 and 2016 TTs.
Flint has been described as "a great friend" of the races, with fans sharing fond memories of him.
The Prodigy were due to tour the United States in May, after the release of a new album in November, and were also set to play at Glastonbury.