Deemster describes Anderson's actions as 'the most appalling sequence of violence'
*This report contains information which some readers may find distressing.
A former Castletown resident who murdered his wife's lover in an 'explosion of violence' almost a decade ago has been handed a life sentence.
Ian Anthony Anderson was told he'd shown 'brutality' towards Neil Edward Roberts in 2013 – the 60-year-old was found dead, at his friend's Queen Street home, in the early hours of 1 December.
He'd suffered extensive injuries, both internally and externally, including having almost all of the bones in his face broken.
You can find out more HERE.
At Douglas Courthouse today (25 May) Deemster Graeme Cook jailed the 55-year-old telling him he'll serve a minimum of 15 years before parole can be considered.
Yesterday a jury found Anderson guilty of murder after an eight-day retrial – he'd previously been convicted of the offence in 2015.
However that conviction was quashed in 2021 after it was ruled the psychiatric evidence in the case hadn't been properly put before the jury at the time.
Addressing the sentencing hearing prosecutor Peter Wright KC said Mr Roberts, who was having an affair with Alison Anderson, was vulnerable at the time of the attack due to his level of intoxication.
The gardener was, he said, 'in a state almost rendered incapable by drink,' – something which was obvious to the defendant who was in a position of 'superiority'.
There was, Mr Wright KC acknowledged, a lack of premeditation to the 'explosion of violence' which broke out between the two men, after they'd returned to Anderson's home, on 30 November.
"The victim must have appreciated he was sustaining injuries that would claim his life," he added.
Victim Impact
Victim impact statements from Mr Roberts' family were read to the court including the account his daughter had provided following the conclusion of the first trial.
Identifying her father's body, she said, was 'the hardest thing I've ever had to do,' adding: "My biggest heartache was not being able to hold his hand, touch him, kiss him goodbye and tell him I loved him with all my heart."
Mr Anderson, she'd said, had left her family with 'so many unanswered questions'.
"You chose to destroy mine and my family's life," she wrote: "That was my dad you took away from me."
A new statement from Mr Roberts' sister added: "The impact of this retrial has been immeasurable on the family. Not a day has gone by that the family hasn't thought of him (Mr Roberts)."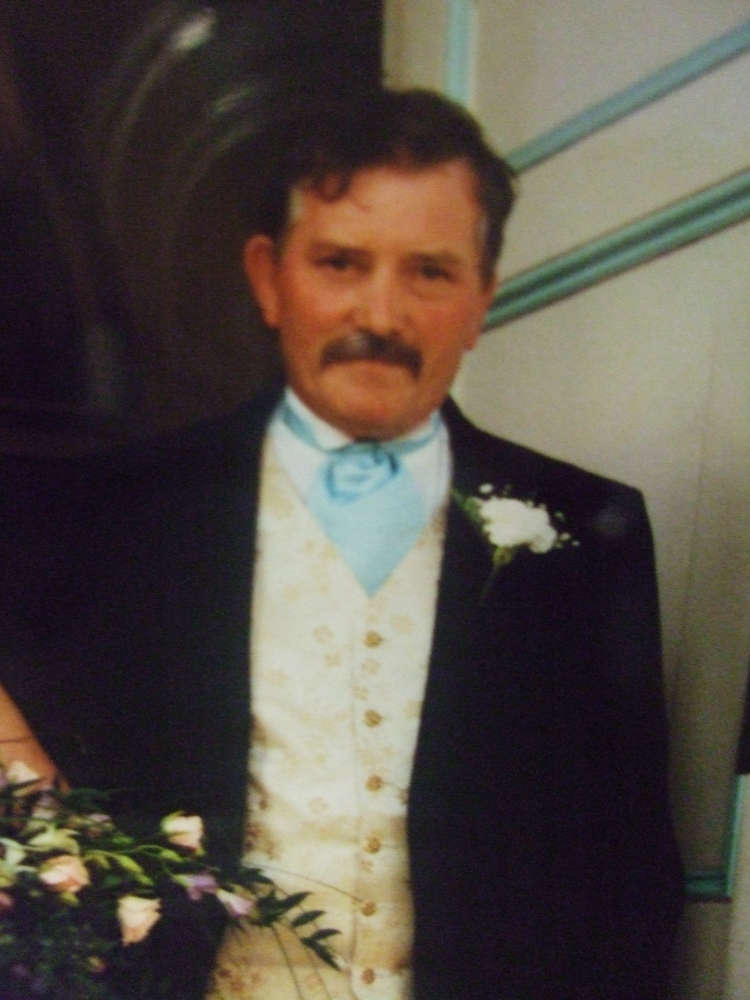 Neil Edward Roberts
Previous Failings
Defence advocate Crispin Aylett KC asked Deemster Graeme Cook not to increase the minimum term of Anderson's sentence from that originally given.
"It would be unfair now, after all these years, to impose a more severe sentence than that in 2015," he added.
Describing issues with the previous trial, and the lead up to it, Mr Aylett KC said the defendant had been through an 'unprecedented ordeal' describing proceedings before as 'quite extraordinary'.
"There is an unhappy background to the first trial," he added saying Anderson's previous legal team had 'made a mess' of the psychiatric evidence in the case.
Acknowledging that the previous self-defence argument Anderson had run was an 'absolute non-starter' Mr Aylett KC said his client's remorse, expressed in this trial, was genuine.
"This is indeed a tragic case," he told the court asking the deemster to 'reflect all that has gone on in this unhappy saga'.
Brutality
Addressing Anderson in the dock, who remained silent throughout the proceedings, Deemster Cook questioned whether it had been 'love for his wife' which stopped him accepting her infidelity.
"You knew from a very early stage there was an affair going on," he told the defendant describing him as a 'jealous man'.
"What I cannot get by is what you did to Mr Roberts," the deemster added: "You beat the living daylights out of him.
"That is not self-defence – that is brutality."
The level of injury inflicted – which a pathologist determined were as a result of Anderson jumping, stamping or kneeling on Mr Roberts – was, the deemster said, 'the most appalling sequence of violence' committed without a physical weapon.
"It is right there have been problems with this case," Deemster Cook added: "That is unfortunate.
"Had you admitted your fault at an early stage none of this would have happened."
Custody
Anderson remained silent as he was taken from the dock.
The 3,462 days Anderson has spent in custody so far will count towards the new sentence imposed today.
He was told he'll remain on licence for life - on his eventual release an exclusion order will apply meaning he can't return to the Isle of Man.
Recap:
Murder Retrial: Life sentence for man who murdered wife's lover - Manx Radio
Murder Retrial: Anderson guilty of murdering 'love rival' - Manx Radio
Murder Retrial: Jury retires to consider verdict - Manx Radio
Murder Retrial: Closing statements heard in 'love triangle' case - Manx Radio
Murder Retrial: Accused suffering from 'morbid jealousy' - Manx Radio
Murder Retrial: Accused was 'consumed by jealousy' alleges prosecutor - Manx Radio
Murder Retrial: 'I feel terrible about what happened' says defendant - Manx Radio
Murder Retrial: Accused - 'There was a point when I lost it' - Manx Radio
Murder Retrial: Victim's injuries caused by 'forceful stamping' says pathologist - Manx Radio
Murder Retrial: Defendant's son witnessed part of attack on FaceTime - Manx Radio
Murder Retrial: 'I was fighting for my life' says accused - Manx Radio
Murder Retrial: Victim was unrecognisable due to injuries he sustained - Manx Radio
Murder Retrial: Man beat 'rival to death' to end competition for wife's affections - Manx Radio