The wall and its current railings will be replaced with 'white, reinforced concrete'
New designs look to address council's concern
Government proposals for improved sea defences to the capital's promenade have been lodged for a second time, after a number of revisions to the plans.
Following an objection from Douglas Borough Council, the department of infrastructure has now included additional artwork, viewing areas and provision for flag poles and life rings.
In December last year, the council opposed the initial designs on the grounds that it had restricted the views of the bay to those in wheelchairs and younger children.
Acknowledging those concerns as valid, the planning authority also refused DoI application due to the lack of sufficient environmental impact and flood risk assessments.
The half-a-million-pound scheme if approved, will see a 1.2m wall built upon the current walkway, which is planned to cover a section from the Sunken Gardens to the War Memorial.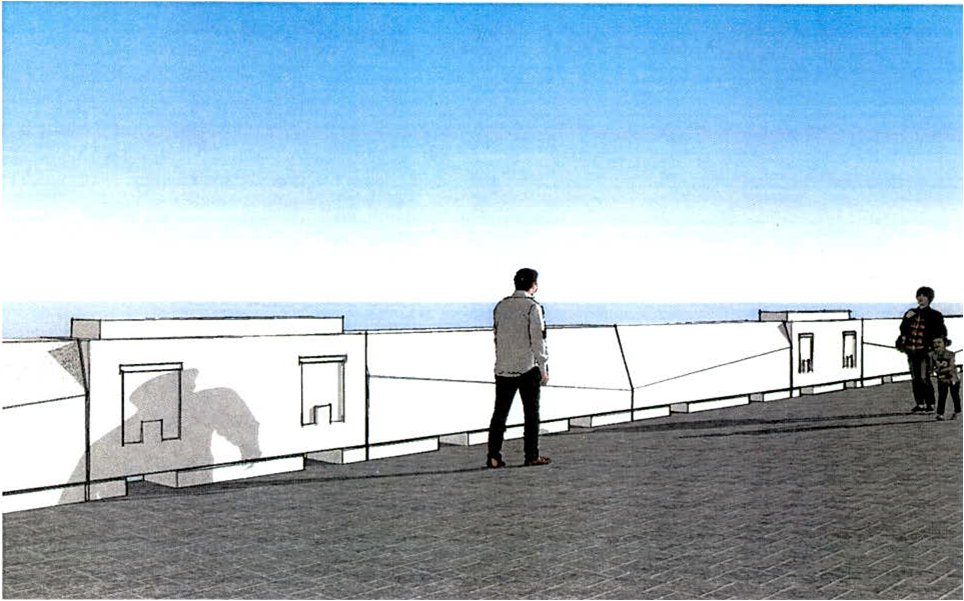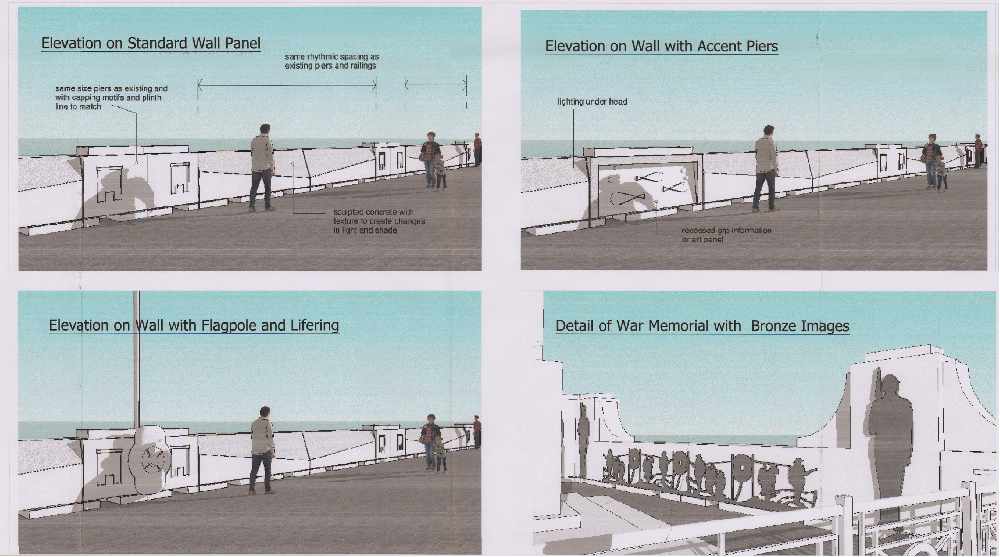 As flooding is expected to become 'far worse and more frequent in future years', the department says the new sea wall will provide 'substantially more protection' to wave overtopping due to regular once-in-a-year storm events.
In the wake of Storm Emma battering the Island's coastline in 2018, £30,000 worth of damage, namely to the walkway surface, was caused due to what government called an 'extraordinary weather event'.
The wall will also provide 'localised protection' to the Horse Trams as the area in front of the War Memorial is set to be a turning area for the tramway.
Infrastructure expects the scheme to eventually stretch along the entirety of the promenade.