Steve Halliwell (photo credit: BBC)
CWU confirms compromise made with IoM PO board
Today, the Communication Workers' Union announced it had finally reached an agreement with the Isle of Man Post Office over staff pay, and terms and conditions.
If we cast our minds back to February, tensions between the two were frosty at best:
February was to see the second strike in three months, after a first round of industrial action in the build up to Christmas had failed to see the changes posties wanted.
In December, Mr Pullinger had strong words for the board:
But, fast forward to today, negotiations between the Post Office board and Communication Workers' Union have finally been completed - for now, at least.
Tim Glover spoke to the union's Postal Executive Steve Halliwell - was he pleased?
The Isle of Man Post Office released this statement: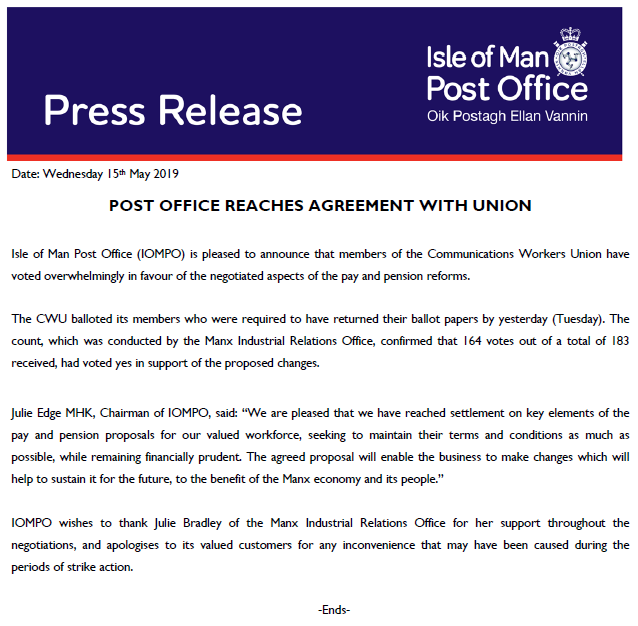 On tomorrow morning's Mandate programme, we'll hear reaction from the Isle of Man Post Office Board.