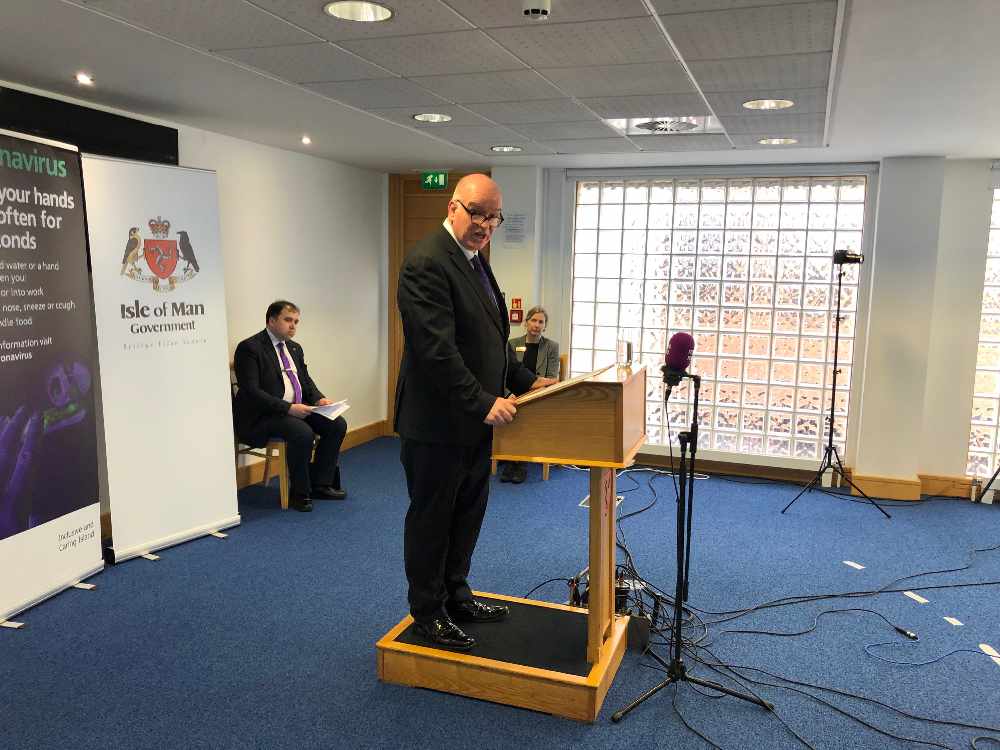 Quayle speaking live at conference
The Chief Minister has confirmed there's been a second confirmed case of coronavirus on the Isle of Man.
At a press conference today Howard Quayle revealed a person returning from the UK has tested positive for the virus, and is now self-isolating.
It's after the first case was confirmed late last night.
New measures were also introduced, including the close of the Villa Marina Gaiety complex, and most facilities at the National Sports Centre.
Schools will stay open for now, but that's thought to be under daily review. Parents are advised the can withdraw their pupils from schools without suffering penalties.
Details are being gathered of all those arriving at sea and airports, with all arrivals required to immediately self-isolate.
The Chief Minister said the Manx public should avoid gathering at pubs, clubs and restaurants, with gyms and health centers asked to 'seriously consider closing'.
When asked by the media about all those with jobs in sectors where they can't work from home, Mr Quayle said this will be addressed in a package of economic support measures being unveiled by the treasury minister on Monday.
To read our live blog of the conference, go here, or download the entire conference as a podcast here.