Gov't could have a second look at legislation says DEFA minister
There are calls for the sale of helium balloons to be banned on the Isle of Man.
The releasing of the items was prohibited in the Sky Lanterns and Balloons Act which went through Tynwald in August 2021 - but that hasn't stopped them appearing around the Island, often in places they shouldn't be.
"We have found two in the last ten days. I know they're bright and fun but surely we can find other things that aren't so destructive to the environment?"
Jenny Shepherd, who runs the Manx Loaghtan Wool Shop on the Patrick Road, lost a lamb after it choked on a balloon and says she's found a number on her land since the legislation went through:
The Manx National Farmers' Union which successfully lobbied for the banning of sky lanterns, after a cow died from swallowing lantern wire in 2014, welcomed the new legislation.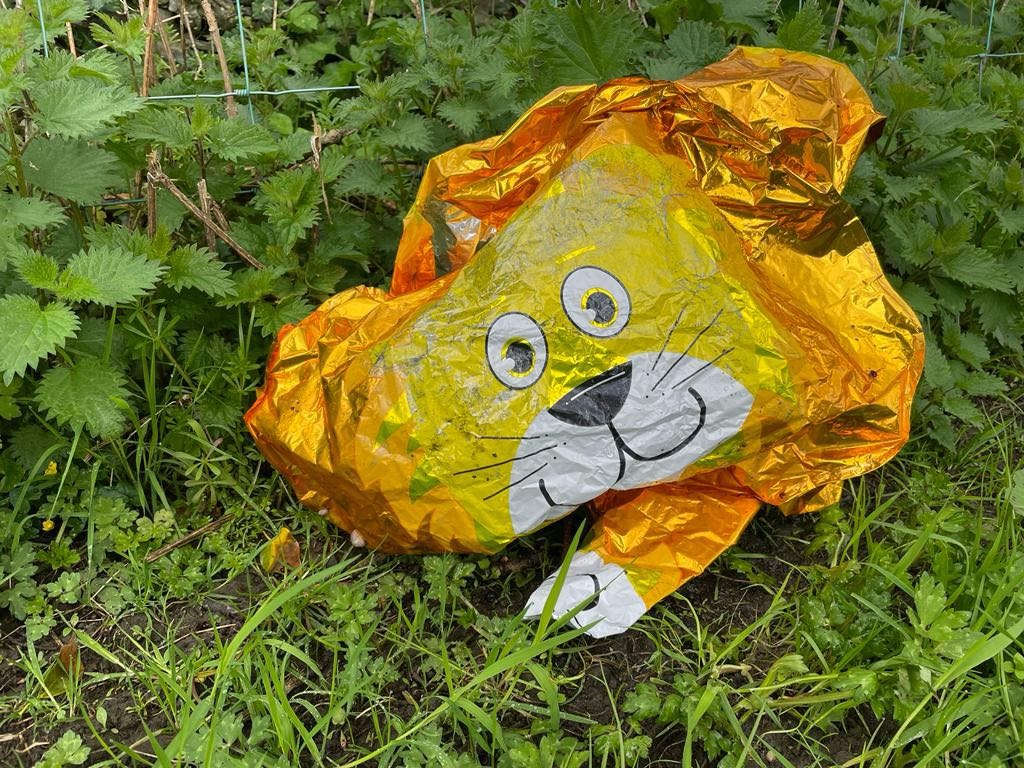 Image: A helium balloon found on Ballacosnahan Farm in April 2022.
"The problem is animals think they're food."
Dr Amy Beckett, the Isle of Man's Chief Veterinary Officer, explained why they're so dangerous around livestock:
"For me that was the first part of the Bill."
Last year government stopped short of banning helium balloons as well as sky lanterns, in part because they're often used by hospitality businesses.
But Environment, Food and Agriculture Minister Clare Barber says she feels it's a policy that will need to be assessed:
Manx Radio reporter Lewis Foster found two helium balloons on White Strand Beach at the weekend.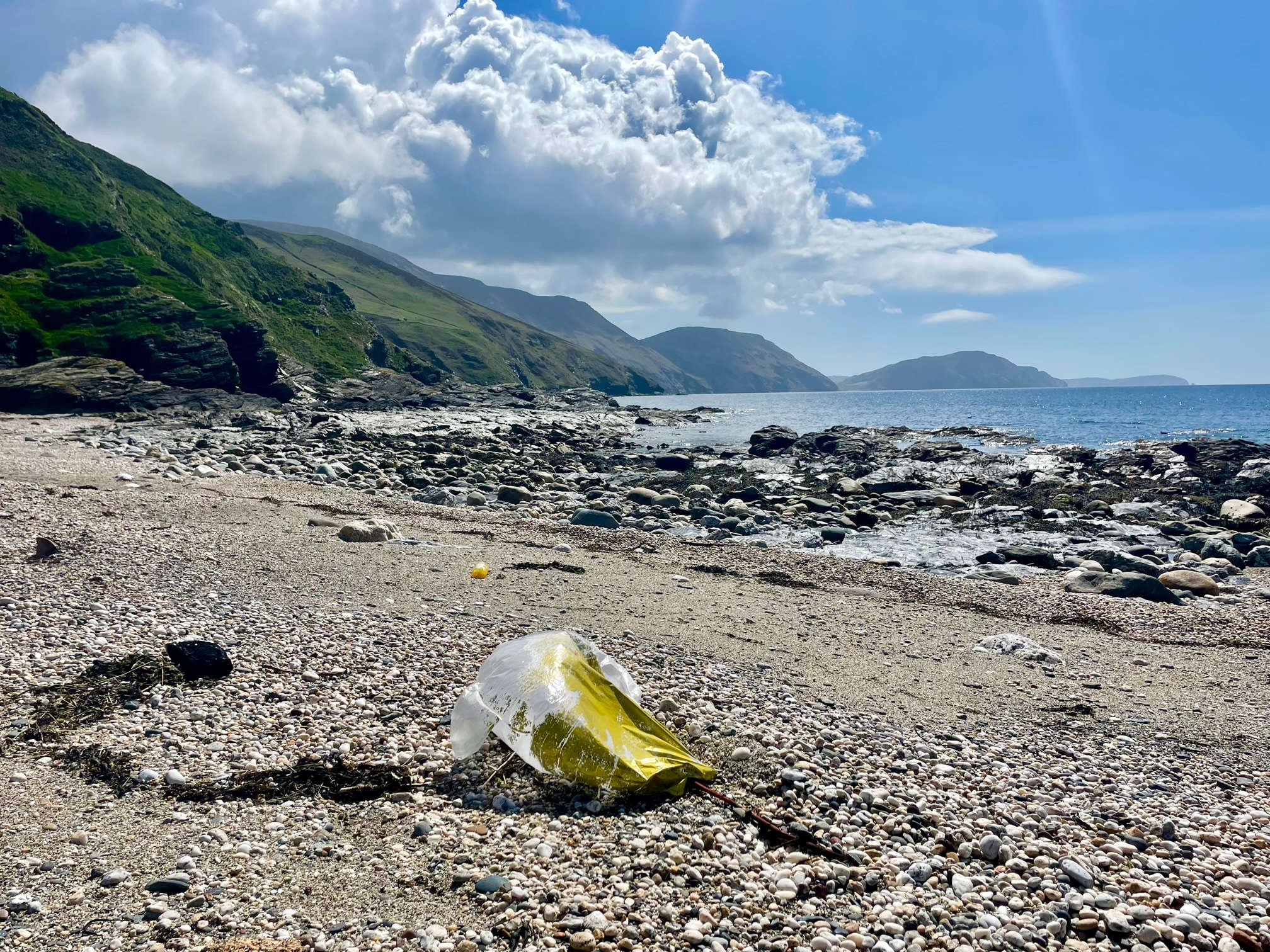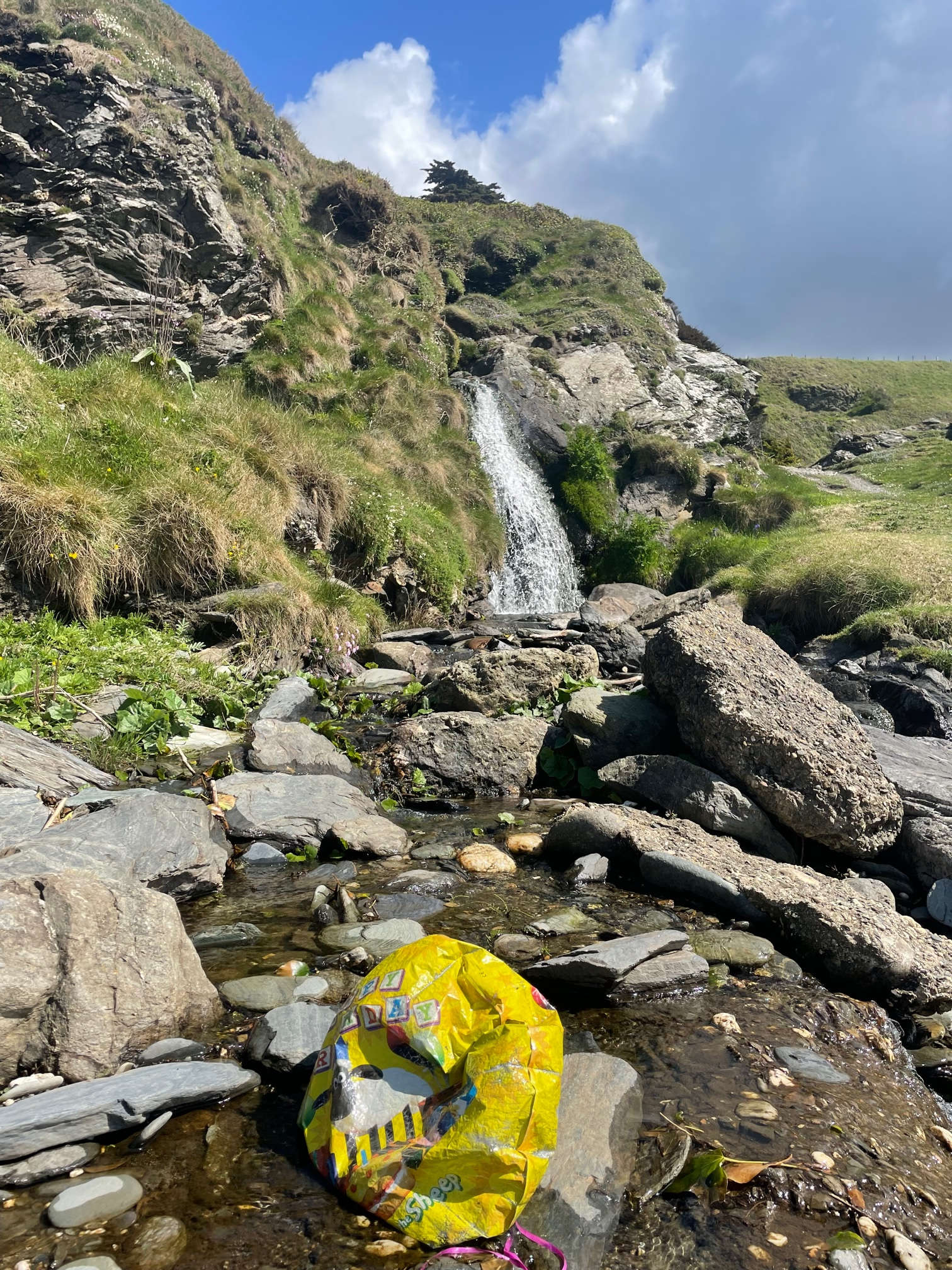 They were both disposed of.