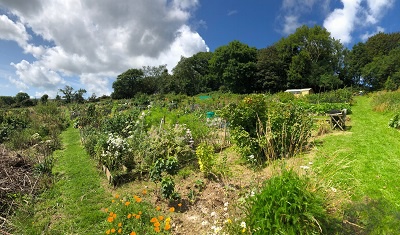 Christy and Howard were live today from the Laxey and Lonan Allotment, getting an update from lovely Tanya Anderson as to how everything is growing and progressing.
We heard about her netted blueberries, surprisingly successful corn cobs, disappointment with rabbits eating the beets and we dug up some glorious multi-coloured potatoes. We also sewed some seed ready to plant out.
In today's Post Show Potcast, took a lovely walk along the Gin Hedge, checked out the pumpkin patch and investigated what's growing in the other plots around LaLaa Land.
You can find the potcast here.
If you've been inspired by anything you heard or saw on today's show, you can sign up for your own plot at the Laxey Allotments - visit their web page here where you can read the latest news and find all the contact details.
You can find plenty of photos and videos from today's programme on our Facebook page here and you can listen back to the entire programme for the next 7 days here.