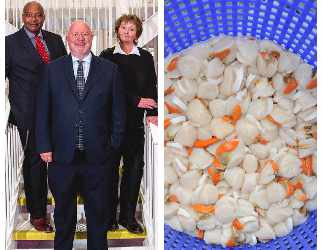 This week on Perspective, we'll be looking at two main topics.
In the first hour from 12, Dollin Mercer will be joined by Prison Governor Bob McColm and Minister for Home Affairs Bill Malarkey to reflect on 'The Best Little Prison in Britain?', the ITV series which focussed on the Isle of Man's only prison.
Bob McColm's interview part way through the series can be viewed here.
In hour two, we'll examine closely the concept of queen scallop diversification by hearing from the Department of Environment Food and Agriculture as well as members of the Island's fishing industry.
More info on queen scallop diversification
To get involved with either of our topics, tweet #MRPerspective. Whilst we're on air between 12 noon and 2pm, you can text 07624 166177 or email studio@manxradio.com