On Spotlight this week, we're at the Manx Wearable Art show meeting some of the makers and co-ordinators behind the scenes of this bi-annual local event.
The email address if you'd like to good in touch is Spotlight@manxradio.com and our podcast on the Manx Radio website.
Today's programme is a throwback to the Manx Wearable Art Show which took place a couple of weeks ago. Organised by Myra Gilbert, Sue Robinson and Doreen Dixon, the catwalk show is an opportunity for anyone and everyone to get creative and share their work with a packed-out Kensington Youth Arts Centre.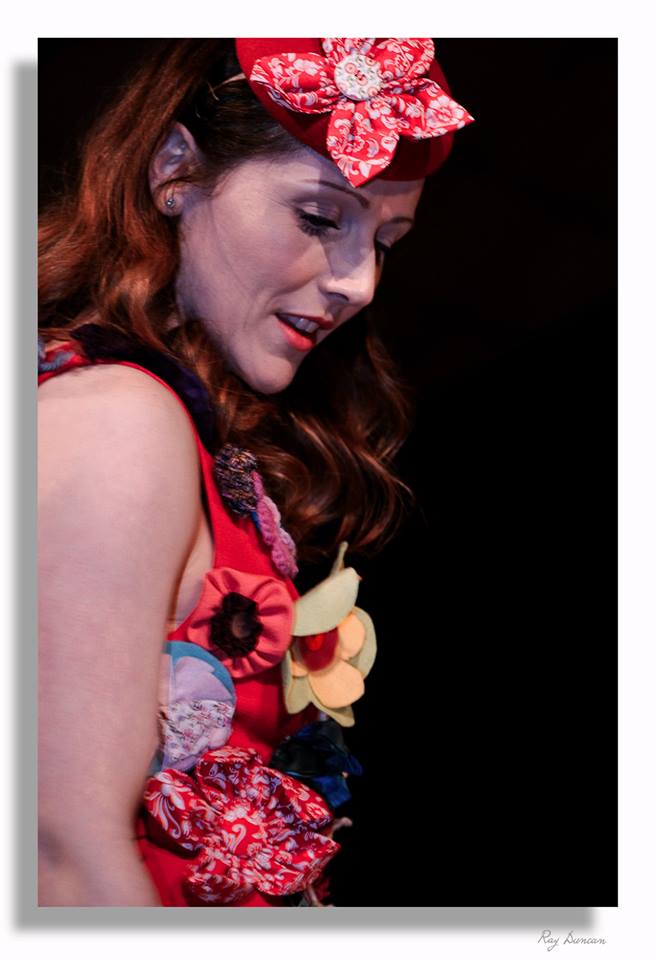 Cheryl wears the dress made by the Secret Stitch Society, photograph credit: Ray Duncan
We hear from the Youth Arts Centre' Artist in Residence Anna Clucas, Milliner Sue McNally, Cheryl from the Secret Stitch Society, the Crossroads Charity Shop team, artist Nicola Dixon, Manu and Linda, and tutor at UCM Billee Saade.
I'll be back next Wednesday from 5:30pm, so have a lovely creative week!