#MRWomenToday listen again: choir-filled Christmas Special
On the programme today: -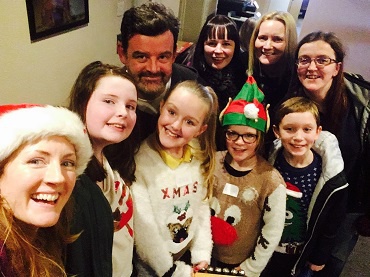 - we were joined in the studio by members of the Ballacottier School and Community Choirs, along with their music teacher Katie Lawrence, who sang some festive numbers with us and talked about the joys and benefits of music.
- we shared some (admittedly fairly groanful!) Christmas cracker jokes
- and we heard a lovely interview Marc Tyley recorded with former Pop Idol winner Michelle McManus, who has recorded a glorious new version of Paul McArtney's "We All Stand Together" along with a 1400 strong "Choir With Purpose". You can hear the full song here, and buy it here and you can purchase the album - released today - from this link. All proceeds will be divided between 11 different charities.
If you missed the show, you can listen again at this link for the next 7 days.
Judith Ley will be with you on Monday, we will be back on Boxing Day with our Women Today end of year special programme, looking back at some of our wonderful Conister Rocks guests from this year. Hope you can join us!