#MRWomenToday listen again: Dad's army, skirts for shorts, 75yrs Service and spiders
On the programme today...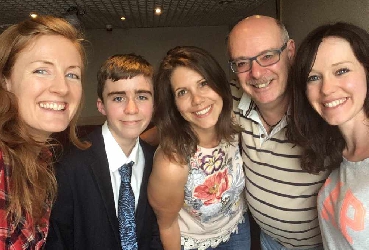 - we spoke to Lisa Creighton, Secretary of the Service Players, about their 75th Anniversary; she gave us a potted history including the Doctor Who-linked origins of the company, and told us about plans for the celebrations this year;
- we were also joined by newest member Geoff Collier, who has landed on his boot-clad feet with his first fully dramatic role on stage as Captain Mainwaring in Dad's Army - to book tickets call 600555, or visit www.villagaiety.com, the Welcome Centre at the sea terminal or the Villa Marina for tickets. Geoff is also the new conductor for the Summer Singers so he told us all about the wonderful community choir and some of their upcoming events - if you would like to join them, check them out on Facebook or call Geoff on 852364;
- we spoke to Dr John Bethell MBE from the Erin Arts Centre about the Mananan Festival and in particular heard about the fascinating one woman play happening on Monday evening, all about the international music hall superstar Vesta Tilly
- we talked about the schoolboys who protested a shorts ban by wearing skirts to school; reflected on the fact that 1 year ago, the UK went to the polls to vote for Brexit; Howard went #30DaysWild looking at one of our most unpopular creepy crawlies
- AND we were joined in the studio by guest presenter Roman Trimble, who's been here at the station on work experience all week and who made superb contributions through the hour. All the best Roman!
If you missed the show you can listen again for the next 7 days at this link.