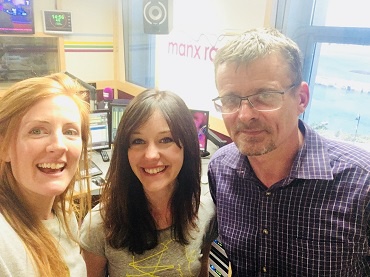 We were joined in the studio today by Graham Clucas, founder of Quing "a new and innovative approach to Trauma Recovery, focusing on rehabilitation, re-integration, and recovery" If you're interested in finding out more, check out their Facebook page or contact Graham directly Graham@Quing.im.
- also today, we caught up with Jackie Chivers, the Director of Athena Counselling Services in Swansea who is working with Quing as a qualified trauma therapist;
- and Christy spoke to Cormac Russell, Managing Director of Nurture Developments and a leader of Asset Based Community Development (ABCD), to find out how we can tap into People Power right here on the Isle of Man. You can listen to the full interview with Cormac on our podcast page here.
If you missed any part of today's programme you can listen back for the next 7 days at this link and you can watch a clip of Graham's interview below.