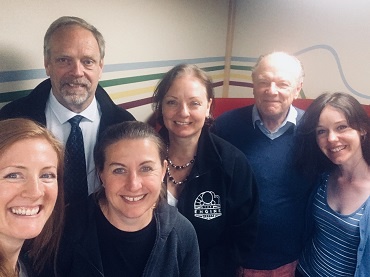 On the programme today: - swapping boats for burgers - we speak to Laurie Royston who had made a sea change in her career, making the move from Master Mariner to Coffee Captain of the Wicked Wagon;
...we spoke to Haydn Rawstron out why the opera Don Giovanni is so relevant in the post "weinstein" era - the next Narropera performance is at the Peel Centenary Centre on Saturday evening; click here for ticket information
..also we had all the latest arts news from our Arts correspondent Jane Hall from Manx Art Directory, and she introduced us to her business partner Eric Evenson, from latest venture The Engine House; call 881188 or email enquiries@eng.im.
If you missed any part of today's programme, listen again at this link for the next 7 days.
Short clips from each of the interviews can now be watched on our portal below.