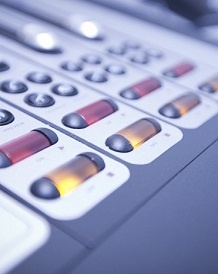 AT YOUR SERVICE - NEW YEARS DAY - 2023
At Your Service
Sunday, January 1st, 2023 - 57 minutes
Blein vie noa! Happy New Year!
Welcome to a specially extended New Years Day edition of At Your Service - looking back at some of the guests, stories and music that featured on the programme during 2022.
Philip Longworth has never let his sight problems be an obstacle to serving others - and now he's living and working on the Island - with a mission that's church-based but aiming to benefit everyone!
We hear a moving story from Holocaust Memorial Day 2022, and love was very definitely in the air in the programme closest to Valentines Day! Listen again to a beautiful story of love, patience, prayer and trust in God - it's the story of a Nepalese baby girl, and a little boy called Finn.
At Easter time, composer John Rutter was so moved by the situation in Ukraine that he responded with some deeply moving music - here's a chance to listen again, and to pray for peace with Louise Whitelegg, our local Christian Aid representative.
The important subject of mental health was mentioned by different guests a number of times during the year, but it was the painfully honest account of his own mental health problems which touched people most profoundly ..... listen again as Onchan-based Methodist Minister Rev'd Steve Ingrouille tells his true story.
The Feast of Celtic Saint Columba is remembered in music by Marlene Hendy and Dilys Sowrey, and we re-visit the time when the late Bill Turnbull and the BBC TV Songs of Praise team recorded a programme the Island during our Island of Culture Year - 2014. This extract features Bill in conversation with John Kennaugh, talking about his love of our national poet T.E. Brown - and his love of the Manx countryside.
We end with an invitation from Manx Language Development Officer Ruth Keggin-Gell - and with a very short reflection to send us out into another year.
It was very difficult to know what to include in this review programme - so I chose the features which had attracted the most comments - but every guest and every topic was special in its own way, and I am deeply grateful to everyone who has contributed to the programme.
And thank YOU for downloading/listening !
Our usual notice board will resume next Sunday - so do please email me with information for it:
judithley@manxradio.com
Subscribe to this podcast