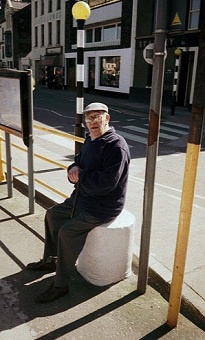 We were joined once again by Mike Kewley from My Free Mind for another spot of Midweek Mindfulness.
As it's Mental Health Awareness Week, we chatted about this year's theme of 'Body Image', and Mike tackled a number of excellent questions from our listeners on the subject too. Don't forget you can listen to this week's podcast, titled 'finding the pause', over on our podcast page (where you can also download and subscribe).
- we also had another wonderful episode of our "Collectors" series, this time from listener Tom Cain who shared his collection of memoirs written by his grandfather. If you have a collection that you would like to share with us - or know someone else who does - drop us an email with a few details to latelunch@manxradio.com
You can listen back to the whole programme at this link for the next 7 days.